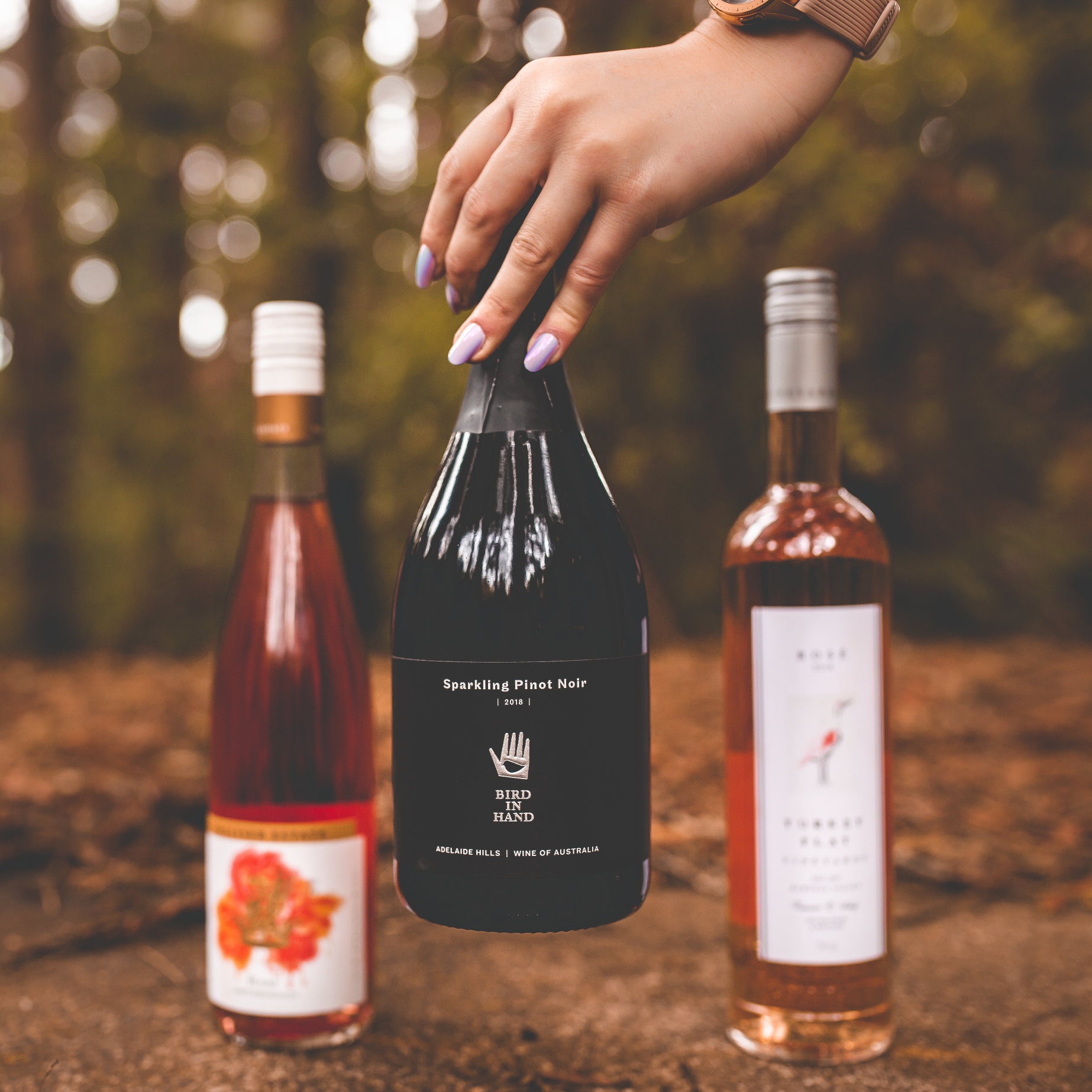 So here's the question….is it even Summer without Rosé? A chilled glass of rosé in the summer is absolute perfection; its delicate, fun, flirty and most importantly oooooh so drinkable!
Unlike other wines, more often than not rosé is made to drink now which is bloody good news with summer only a few short months away! They say patience is a virtue and let me tell you patience is one virtue I have yet to perfect when it comes to wine! So, while I am pro cellar there is something so satisfying about finding a new wine to experience right then and there, no wait time just open and drink! I'm also a sucker for pretty things so I have always been drawn to rosé, but finding that perfect bottle has not always been as easy as it sounds.
Apparently just because it looks pretty doesn't mean it tastes pretty! In saying that there are three very pretty wines you need to try this summer … The first has to be Bird in Hard Sparkling Pinot Noir 2018 -It's sparkly, pink and pinot noir… what more could you want? This sparkling wine is truly divine and the perfect way to kick off summer! Trust me when I say you will want to clear some serious room in the fridge and stock up on this one! Another stunner is Turkey Flats Rosé 2018 – This beauty is everything a rosé should be. It's fun, it's balanced and most importantly it's absolutely delicious!
This will be a go-to all summer long for sure. And finally Palliser Estate Rosé 2019 -This is strawberries and cream mixed with summer in a bottle – if you like a bit of sweetness in your life then you can't go wrong with this one! Let's be honest with such beautiful rosé on offer it might be hard to wait for summer to roll around and that's fully OK too, I hear you! I would never limit my rosé drinking to just the summer months! Lucky for me rosé possesses a special kind of magic, it's kind of like a wine superpower!
By simply pouring a glass you are taken to a place where it is always summer…on a chilly evening I can shut out the world, pour a glass of rosé and just like that I'm feeling all things summer. As a girl who loves the sun, a good glass of rosé is an essential part of surviving the cooler months! So here we are, it's time to get planning! It might be rosé with the girls on a Sunday afternoon or brosé with the boys around the barbeque, either way it has to be done…. after all rosé is not just a colour – it's a lifestyle!